A Director has been appointed for the new Safeguarding Directorate. Greg Hall (photo attached) is the successful applicant and will arrive to the Island on Thursday, 29 January 2015.
As Director of Safeguarding, Greg will be responsible for the integrity and quality of social services on St Helena, ensuring that services are provided in the most cost effective and 'joined up' way and, so far as possible – at a common standard, with a focus on prevention. This will include promoting collaboration across services, including those to children and young people, for those with learning disabilities, and other services such as residential provision.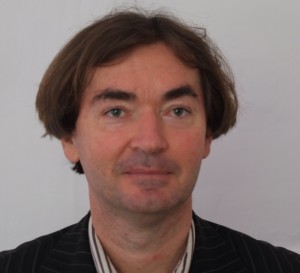 Greg commented:
"It's a privilege to have a chance to work with the local community and help develop social services on St Helena.
"Social services are vital to improving the everyday lives and security of people in the community, and most effective where they respect and value community input which can help shape their delivery."
Greg has worked in community and Government social services settings for 20 years. Prior to his appointment on St Helena, Greg was the manager for a large team of social workers across rural and regional communities in New South Wales, Australia, as well as Director of Professional Development and Research for the Australian Department of Human Services Social Workers nationally.
Greg has a wealth of practical experience of shaping social service delivery in conjunction with communities and service users. He recently spent several years working with CSIRO (an Australian scientific agency) researching and developing evidence around the delivery of quality social services.
Greg concluded:
"I hope that my previous experience will be of real benefit in my new role. I'm looking forward to learning from the community in St Helena and building on the good work which has already been done by SHG. There have been some significant steps taken in social services, particularly recently, and I'd like to add to this."
Greg will travel to St Helena from his home in Coffs Harbour in New South Wales.
SHG
13 January 2015