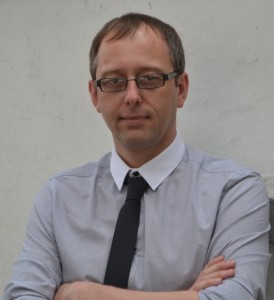 Mark Harrington arrived on Island on 16 August 2015 to undertake his role as the first Detective Constable specialising in Historic Case Reviews for St Helena Police Service.  Mark is initially on the Island on a one-year contract, with a possible extension.
Mark will specialise in Historic Case Reviews, re-examining closed cases and assessing whether further lines of enquiry can be pursued, giving a voice to victims, and ensuring that everything possible has been done in their cases. Lesson learning will also form a part of the work that Mark undertakes, ensuring a legacy to his work. All this work will be done on a multi-agency basis and Mark will be working closely with the Safeguarding Directorate.  He will also support current criminal investigation cases, becoming involved with ongoing work in sexual offence and assault reports.
Mark spoke of the challenges that he faces in the role:
"I want to encourage the community to put their faith in the Police. Victims are at the heart of all we do and I want to work with the public – gaining their trust – as without public support, we cannot progress. Good working relationships with the community are critical and I can assure everyone that any information received will be handled very sensitively – with privacy strongly respected."   
Mark added that the team have made him feel welcome in his new environment and are "dedicated to making an ongoing difference for the Island, laying down the foundations for the future."
In 2005, Mark volunteered as a Special Constable and after 18 months joined Essex Police full time.  Following his initial training period Mark committed himself to a career in CID. He has spent five and a half years as a Detective and for the last three and a half years Mark has worked solely in the area of sexual offence investigations – this being his last role until taking up employment on St Helena.
SHG
24 August 2015