The public is advised that the works at Ladder Hill Road are nearing completion and the road will reopen, as scheduled, today, Monday, 30 October 2017, at 12 noon.
Roads Manager, Deon Robbertse, said:
"The team has really bent over backwards to get this done in time, and considering that the weather was not ideal, they still managed to get the work done. I am very proud of the team and of all who helped.
"Special thanks to Darin Francis for his leadership, also the Rock Guards for their assistance and to the Masons who did not even look up, so busy they were. Well done guys."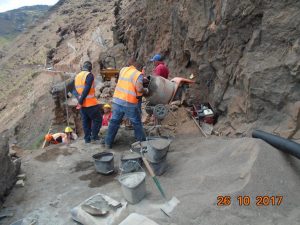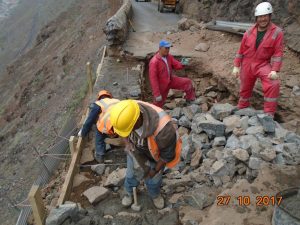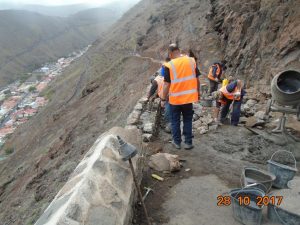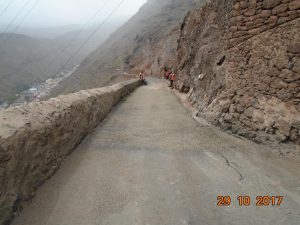 Initially the road will reopen to Private Motor Vehicles only to prevent damage from heavy vehicles next to the new concrete/stone retaining wall and associated backfill, which needs seven days to cure to a suitable strength.
A height barrier will be erected at the top and bottom of Ladder Hill Road to ensure no heavy commercial vehicles can travel on it during the curing process.
Shy Road will also be opened to Private Motor Vehicles only at 12noon today.
It is anticipated that Ladder Hill Road and Shy Road will open fully to all vehicle users on Friday, 3 November 2017.
The public will be kept updated via the local radio stations.
#StHelena #LadderHillRoad #Reopening #PrivateMotorVehiclesOnly
https://www.facebook.com/StHelenaGovt/
https://twitter.com/StHelenaGovt
SHG
30 October 2017