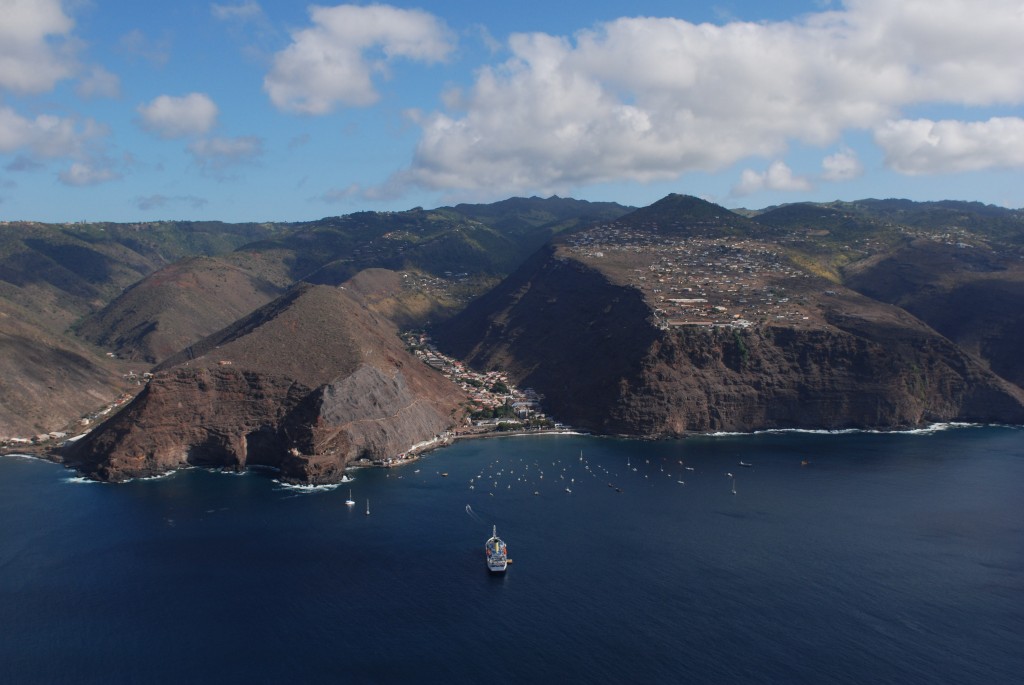 Enterprise St Helena (ESH) is the lead body responsible for promoting and enabling private sector development on Island. Established as a statutory body at arm's length from the St Helena Government, Enterprise St Helena (ESH) is responsible for tourism and the economic development of the Island. ESH is focused on promoting the growth of the economy of St Helena, through the development of existing businesses, and the promotion of the Island to new investors and developers.
ESH has 6 key areas of activity in promotion of economic development. These are:
Tourism Promotion
Up-skilling Saints
Helping Saint Businesses
Financing Saint Businesses
Attracting Investment
Fisheries Development
The Investment Policy
St Helena is open for business, and with investor friendly policies in place, it's now easy to invest in the Island. The current development friendly investment policy was developed with the intention of opening the Island's economy to foreign investment and tourism.
Makes the economy accessible to all potential investors by being an attractive destination to do business and encouraging a diversity of investors;
Ensures maximum benefit from development for the island's economy and people;
Sets parameters for development to safeguard what is important for the people of St Helena;
Assists the locally based private sector to compete effectively and efficiently in an open economy;
Investment Prospectus is available for download at: www.investinsthelena.com
You may also wish to visit the immigration web pages
As a remote oceanic Island St Helena Island is very vulnerable to the introduction of new pests, weeds and diseases which can adversely affect agricultural production, the natural environment, and also human and animal health. There are strict controls on what can be brought in, please see the Biosecurity Service page for further information. Please help us protect our beautiful Island by promoting good biosecurity.
Business Opportunities
The period leading up to opening of the airport in 2015/16, and subsequently its operation, is creating many business opportunities both for inward investors and existing businesses on St Helena. Already interest has been expressed from residents on Island starting businesses to major international investors.
Growing the private sector is St Helena's number 1 priority over the next 5+ years and multiple opportunities will be created in areas such as tourism, construction, fishing (sport and commercial), as well as other professional services right across the wider private sector.
ESH administers the Economic Development Fund (EDF) with the objective to support business development on St Helena, as well as the development of entrepreneurial skills on the Island.  Capital grants are now available on very attractive terms to local entrepreneurs, and existing businesses looking to develop profitable areas of their business. Furthermore, grants are now available to Small to Medium Enterprises (SME) across all sectors of the economy. Special investment grants will however, still be available for businesses in tourism, hospitality, food and beverage to encourage larger investment in key strategic areas.  For further information regarding investment on St Helena, visit the ESH website.
Case Study
The St Helena Distillery, owned and run by Paul Hickling, has been in operation since 2006 and has recently relocated from the cellar of Donny's Bar on the Seafront to Paul's residence at Alarm Forest.
The Distillery is now housed in a purpose-built two storey building where the process for making spirits is much easier. There is also space for a large storage room and an area for siting 10 fermenting tanks, half of which are now in operation. Alcohol processing takes place on the ground floor and in time the top floor of the building will be converted into a visitor centre with a bar, to allow visitors to relax and overlook Paul working in the gallery below. Starting off with the production of the well known Tungi spirit, Paul has expanded his production line to include White Lion Spiced Rum, Midnight Mist Coffee Liqueur and Jamestown Gin – what Paul describes as 'something for everyone'.
He has also just started to produce mini versions product which are sold as a collectors pack. Paul has also experimented with making a Brandy and a White Wine. He hopes the former will be ready for the bicentennial commemoration of Napoleon's exile (1815) in 2015 when he will produce 1000 limited edition bottles. In future, if Paul secures extra help, he would like to go into making Brandy full time and also possibly a Banana Liqueur made exclusively from local bananas. Currently, Paul's customers are mostly locally based and his products can be found in St Helena shops and pubs. In a month, Paul turns out between 250 and 300 bottles, easily recognisable in shops, including a bottle that reflects the steps of Jacob's Ladder. Paul explains that it is difficult to export the spirits and is also very expensive. Paul said: "Since the start up in 2006, demand has increased and should get better when the airport is completed – but of course everything takes time. I am now on the tourist trail as well which is an added advantage – I had the Arc Rally Fleet up here earlier this year and am looking forward to the next cruise ship visit in April. "Feedback from customers overseas reports that Tungi is the most popular drink – winning the Silver and Commended Medal in 2007 and 2009 respectively in a UK international spirit competition.
People respect it as an exceptionally good drink as it is very smooth. The White Lion Spiced Rum did not take off as well as expected but is now growing fast. The Midnight Mist is also going very well but the fastest growing of all is the Jamestown Gin – people love it!"
The process involves first fermenting the prickly pear (tungi) fruit with a small amount of sugar and yeast, which is the made into a mash or a wash. This then ferments for two weeks, during which time the alcohol is produced. This then goes into the Still to produce the spirit, which is then watered down as it is very strong. When it is down to the volume and strength it should be, it is bottled and packaged to go. From picking the fruit to bottling, the process takes approximately three weeks.