St Helena Government's Sustainable Development Team is responsible for ensuring development for the Island that meets the needs of the present without compromising the ability of future generations to meet their own needs. The Team focuses on meeting the Altogether Wealthier goal of St Helena Government's 10 Year Plan by supporting industry which increase exports, reduce imports, and by working to manage income inequality.
The Sustainable Development Team sits within the Treasury, Infrastructure and Sustainable Development Directorate. One of the roles of this directorate is to increase export revenue, improve incomes on Island, and improve SHG revenue collection, which case be used to reinvest in public services.
The aim of the Sustainable Development functions financed by SHG, are to realise the 10 Year Plan Altogether Wealthier goal.
In terms of economic development, the Sustainable Economic Development Plan 2018-28 (SEDP) states that for St Helena to become Altogether Wealthier, it must increase exports and decrease imports to support an improving trade balance and therefore facilitating a wealthier Island. Government has a role to remove market failures and facilitate the private sector by removing barriers to economic growth. The key issues to enable economic growth in St Helena are perceived as follows: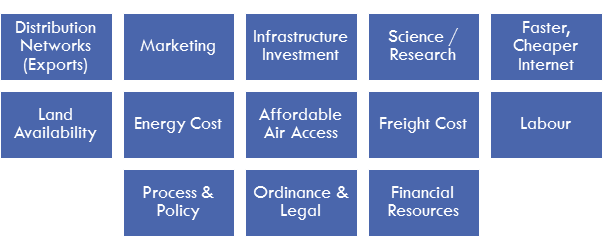 These are broad strategic functions, which cross over a number of sectors. The SEDP sectors include those outlined below:
SEDP Sectors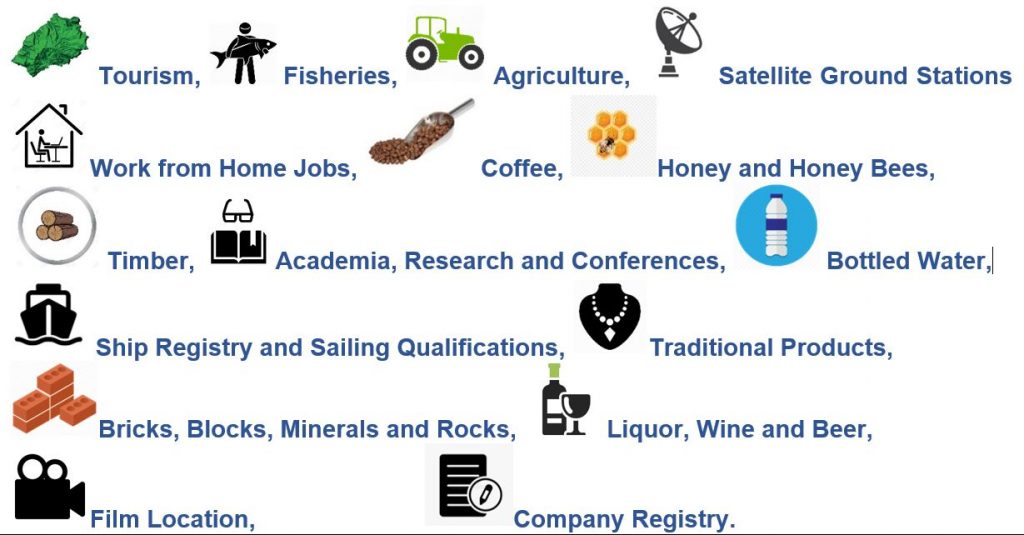 Considering the barriers to growth, and existing work streams, Economic Development work going forward shall be ordered as per the following. The Sustainable Development Team will be responsible for influencing many of these work streams, with others in the organisation leading or supporting delivery of the remainder (as *starred).