Marine vessels, will be allowed to enter port and the crew subsequently permitted to enter St Helena after they have completed seven days quarantine if fully vaccinated and 10 days quarantine if unvaccinated, and have tested negative for COVID-19.
The quarantine period for those arriving on marine vessels is defined as the absence of COVID-19 for 7/10 days depending on crew vaccination. The 7/10 days will be counted to include days spent at sea (based on official ship's records), days spent quarantining on a vessel in St Helena waters, or days spent quarantining at Bradleys or a local accommodation that has been assessed by a proper officer.
Testing and Entry for Yachts
In order to be cleared from quarantine after the mandatory period, all yacht crew must arrange and return a negative COVID-19 test.
The Health Services Directorate will provide Lateral Flow Tests (LFT) to all arriving yachts via the Port Authorities/ Harbour Master 
The tests will be issued during normal SHG working hours only: Monday to Friday between 9am and 4pm 
The test results received from the first test (referred to as the Day 0 test)  undertaken independently by arrivals on board is to be provided to the Harbour Master who will then advise the Health Services Directorate – test results to be communicated electronically or via channel 14 on VHF radio, tests will need to be kept until the following day for visual evidence as well  
Tests are handled by the St Helena Health Services Directorate at no cost to the crew. Once negative results are confirmed, yacht crew must await official clearance from Port Control before entering the Island.
Information packs for arrivals are available from the Visitor Information Centre at the Canister, Jamestown. Any person requiring a test prior to departure from St Helena must arrange this with the Health Services Directorate (cost is £75).
MV Helena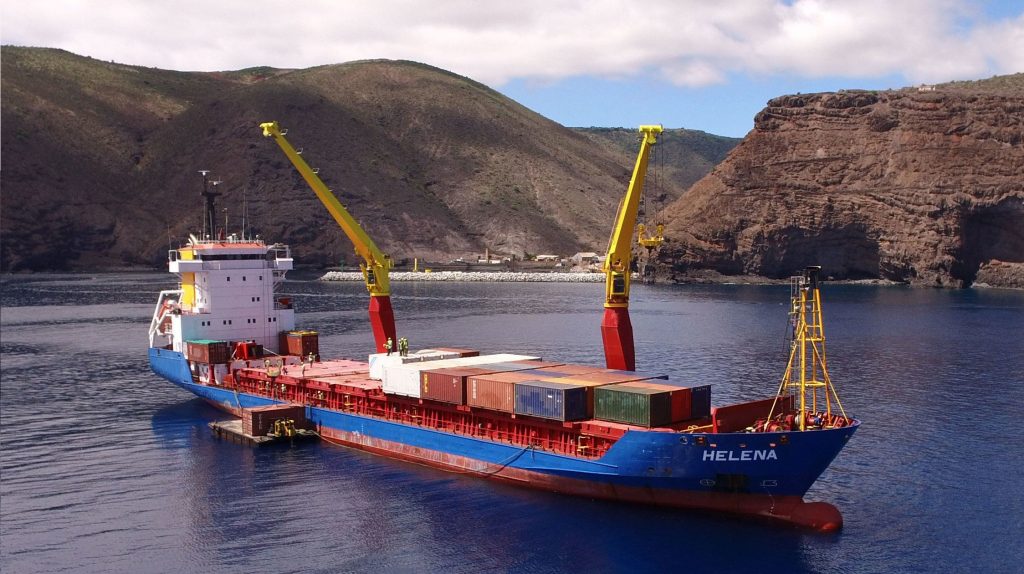 The MV Helena continues to serve the Island, bringing in essential supplies and equipment on each voyage.
While the MV Helena is a Cargo Vessel, there is also the possibility of passenger travel onboard the MV Helena. For more information, visit: https://sthelenashipping.com/ .
Passengers arriving on the MV Helena – The MV Helena normally takes six to seven days to travel from South Africa to St Helena, these days are counted toward a passenger's 7 or 10-day quarantine period, depending on thier vaccinations status.  Passengers travelling to St Helena will disembark the vessel and carry out the remainder of their quarantine period ashore ( where applicable). St Helena's COVID-19 quarantine and testing protocols will be applied to passengers during this time.