SEVEN-WEEK COURSE STARTS MONDAY
Three new Police Officers, along with a few current Police and Immigration Officers, will on Monday, 22 October 2018, begin a seven-week Initial Police Training course.
The officers will be undergoing training at various locations across the Island, with some units of the course giving members of the public the opportunity to observe and interact with the students.
The training will cover a wide range of topics, starting with the basics like 'Uniform Fitting' and the 'Police Role in Society' in the first week, to 'Arrest, Caution, and Escorting Prisoners' in week four, all the way through to 'Firearms' and 'Sexual Offences' in week seven.
Learning & Development Sergeant for St Helena Police, Mark Coombe, said:
"This is a structured initial seven-week training course for Police Officers. It will incorporate working in the community, so you will see teams of officers training across the Island. This is to make the training as realistic as possible, and please feel free to watch the training if you so wish. We will keep you informed throughout the course. This is phase one of the initial training with a further three phases to follow over a 24-month period. The training will provide the students with all the skills necessary to become successful Police Officers."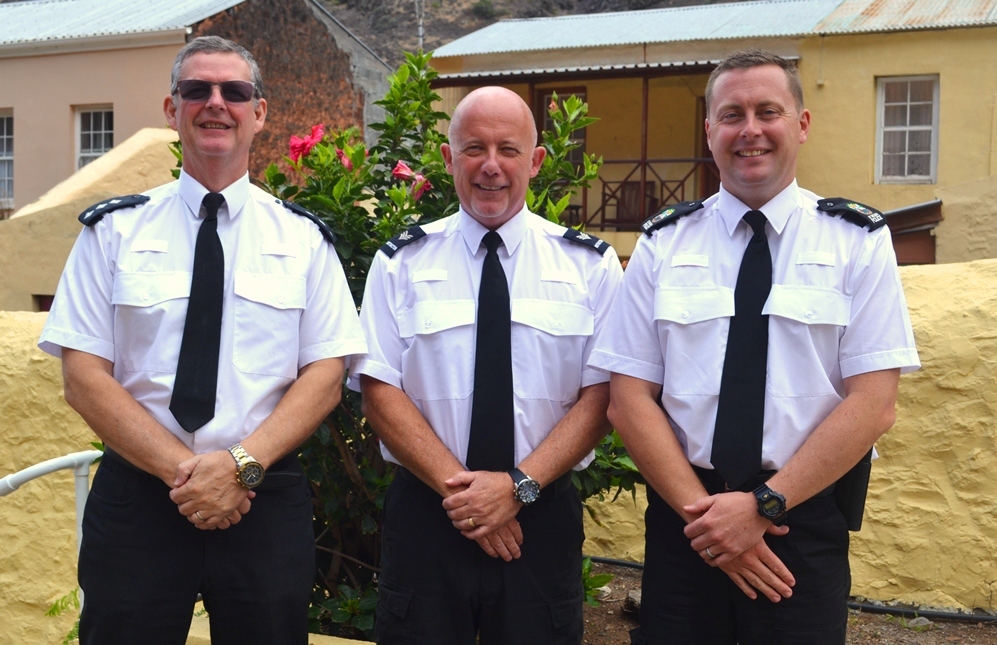 There will be weekly updates on the progress of the students, following their journey through the seven-week Initial Police Training programme.
#StHelena #StHelenaPolice #InitialPoliceTraining #SevenWeekCourse
https://www.facebook.com/StHelenaGovt/
https://twitter.com/StHelenaGovt
SHG
18 October 2018