Kyle Francis left the Island on Monday, 7 August 2017, to further his education at the University of Kent in the UK where he will be studying a degree in Biomedical Science. This follows Kyle's successful application for the 2017 Post-School Scholarship.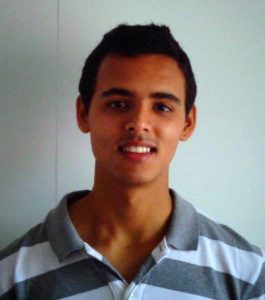 While at Prince Andrew School, Kyle achieved A-level passes in Biology, ICT and English Language. He also completed an AS in Chemistry.
During his gap year, Kyle worked within the Health Directorate in the Public Health Laboratory to gain valuable practical experience in this field.
Director of Education, Shirley Wahler, said:
"The Education & Employment Directorate congratulates Kyle on receiving the Post-School Scholarship. He has worked very hard to gain this opportunity and has chosen a career path that promises great benefit to St Helena. We wish Kyle every success in his studies."
Outside of school and work, Kyle is a certified PADI diver and a former Scout leader.
#StHelena #Education #PostSchoolScholarship #SaintSuccess
https://twitter.com/StHelenaGovt
https://www.facebook.com/StHelenaGovt/
SHG
8 August 2017